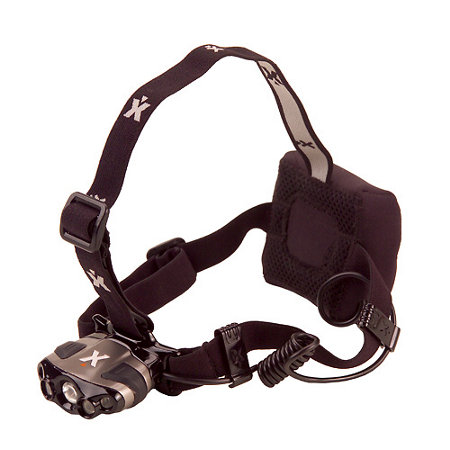 Coleman Exponent Headlamp (4AA 1.0 Watt)
This is an archived out-of-stock product that is no longer available for sale on our website.
See all current items from Coleman
Coleman Exponent Headlamp
Bright 1-Watt White Luxeon LED, Two white ultra bright 5MM LEDs for diffused area light
Use all three white LEDs for a wide beam path of light, Two red 5MM LEDs for enhanced night vision
Three strap head band for added comfort, Emergency Strobe mode
Includes fleece bag for storage
Operates on 4AA Alkaline batteries, included
Emergency Strobe mode
Operates on 3AAA alkaline batteries, included
Hands free is the way to be; free up your hands from holding a flashlight with the Exponent headlamp. The Exponent headlamp has two white ultra bright 5mm LEDs for diffused light, three white LEDs for a wide beam and two red LEDs that should be used to not interupt with your night vision. Red lights do not disrupt the cones in your eyes that have adjusted to the darkness. Lighting up a white light will destroy what night vision you have grown to use, red lights will not.

More items by Coleman
Item: #3759697
MPN: 4347-704
* FREE standard shipping applies on all orders over $49.99 shipped within the contiguous U.S. Prepaid return label is included on all orders over $149.99 shipped within the contiguous U.S. Details.
Shop with confidence at NorwaySports.com: we have been serving outdoor enthusiasts since 1999 and are committed to providing an exceptional customer service. We are customer certified, trusted, or highly rated small and independently-owned online store.